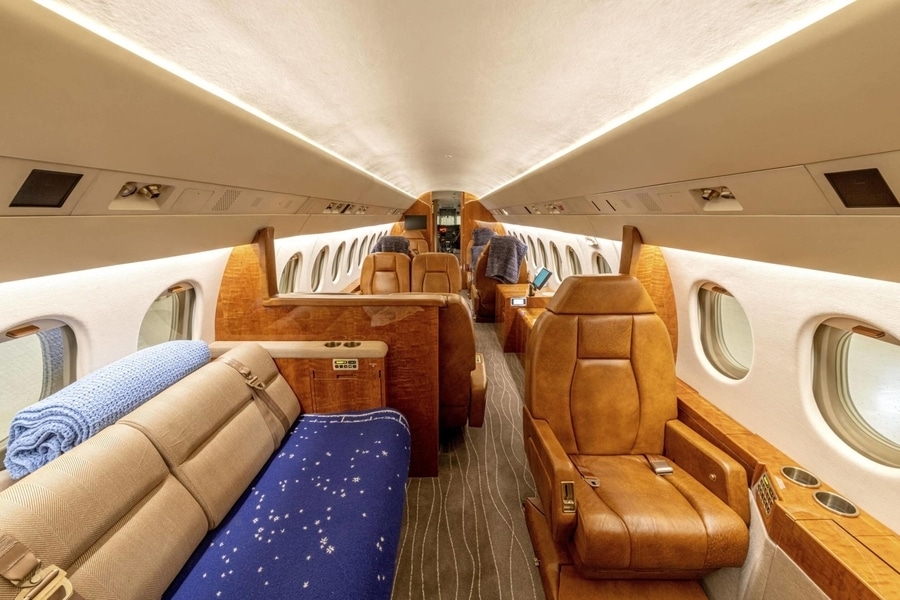 #

Industry News
PWI Gets FAA PMA for Falcon 900B LED Cabin Light Upgrade
Aircraft lighting specialist PWI recently received FAA parts manufacturer approval (PMA) for a complete LED cabin light replacement system for the Dassault Falcon 900Bs. PWI says its LED lighting systems provide long life, compatibility with any cabin management system or aircraft dimming controls, and low power draw.
"The Falcon 900B is a proven, reliable, workhorse aircraft, and PWI is grateful for the original opportunity to bring our LED cabin lighting back to this business jet," said PWI president and CEO Robi Lorik. "PWI is looking to expand approved LED lighting to additional business jets this year."
PWI's PMA covers two different cabin lighting options for the Falcon 900B. The first features two long runs of lights—one upwash onto the headliner, and the other row is downwash lights. A second option features louvered lights in the headliner with a row of downwash lights.
According to the company, the installation of PWI LEDs in the Falcon 900B cabin is straightforward due to its use of the original aircraft wiring and lighting locations. Also, as part of the PMA, the PWI LEDs are supplied with the correct aircraft electrical connectors.