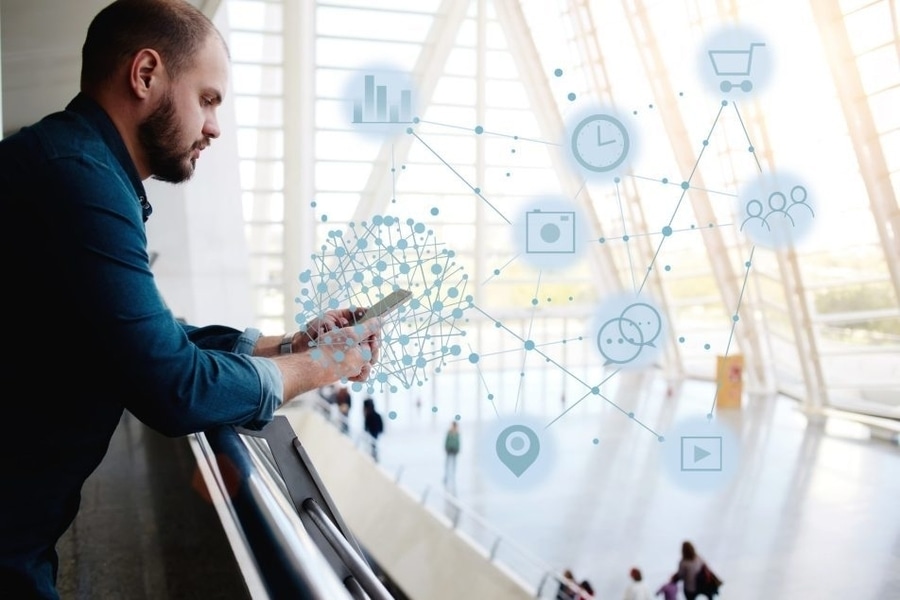 #

Industry News
Data, Automation, and Connectivity: Top Technology Priorities for Leading Airports
The pandemic and the subsequent rapid recovery in passenger volumes have brought back to reality some of the industry's pre-pandemic shortcomings when it comes to airport infrastructure. Faced with flight delays, an increase in the number of mishandled baggage, and staff shortages, airports globally are fast rethinking how to manage their operations more efficiently while streamlining the passenger journey.
Executives attending the recent ACI World Airport Information Technology Standing Committee (WAITSC) meeting in Doha agree that their IT budgets are moving away from traditional "brick and mortar" investments to focus on technology that enables growth, flexibility, cost reductions, and enhanced customer service.
IT solutions for success
This rapid pivot to digitalization and innovation was clearly illustrated by the results from the recent 2022 Airport IT Insights Survey. This survey reveals that with the swift post-pandemic recovery, Chief Information Officers are eager to make airport operations as agile, resilient, and efficient as possible with IT solutions central to their success.
Business intelligence solutions are at the forefront of airport IT investment priorities, with 93% or more planning business intelligence initiatives for asset management and flight operations by 2025. The emphasis on agility, adaptability to disruption, and prompt communication with customers and stakeholders is evident. By 2025, the majority of airports are seeking to implement automated predictive alerts prior to flight disruption events, as well as business intelligence initiatives to enable scaling of operations based on demand.
At the same meeting, there were several discussions about how technology infrastructure will be the new airport foundation to accommodate the increased demand for connectivity to the "Internet of Everything", including critical airside autonomous vehicles and machines such as drones, tugs, baggage carts, and cars. A total of 82% of the airports responding reported that investing in 5G/Wi-Fi/CBRS (private spectrum) communications networks is one of their top priorities. With such a high demand in this area over the next three years, the WAITSC will be releasing a white paper tackling strategies for extracting value from this critical deployment.
Innovation and IT Spend
This year's survey also confirmed a significant shift by airports to focus more on innovation by developing explicit innovation strategies. In 2018, only 21% of airports had an airport innovation strategy (including IT). In 2022, this number leapt to 44%, and by 2025, 93% of all airports responding said they would have an innovation strategy in place.
The findings show that before the pandemic, innovation efforts were primarily limited to in-house development. Today, almost half of the airports are looking to external stakeholders, including World Business Partners (WBP) such as SITA, to contribute to the process. Specifically, airports are bringing in partners early on to expand their innovation, co-creation, and ideation activities, and 46% plan direct investments in start-up and innovation partner companies by 2025 to get the most out of the new technologies.
The survey results estimated that airport IT spend in 2022 rose over 2021 ($6.8B versus $5.3B, respectively), most likely due to the faster traffic recovery. It is reassuring to see that 93% of the responding airports stated they expect their IT budgets to increase (75%) or stay the same (18%) in 2023 reconfirming the importance of digital and all other technologies.
With the next peak travel season on its way, airports may not have all the answers or solutions to avoid the challenges they faced last year. However, this year's Airport IT Insights signals plenty of ambition in the airport IT community to embrace digital strategies and innovate their business, operations and the passenger journey.