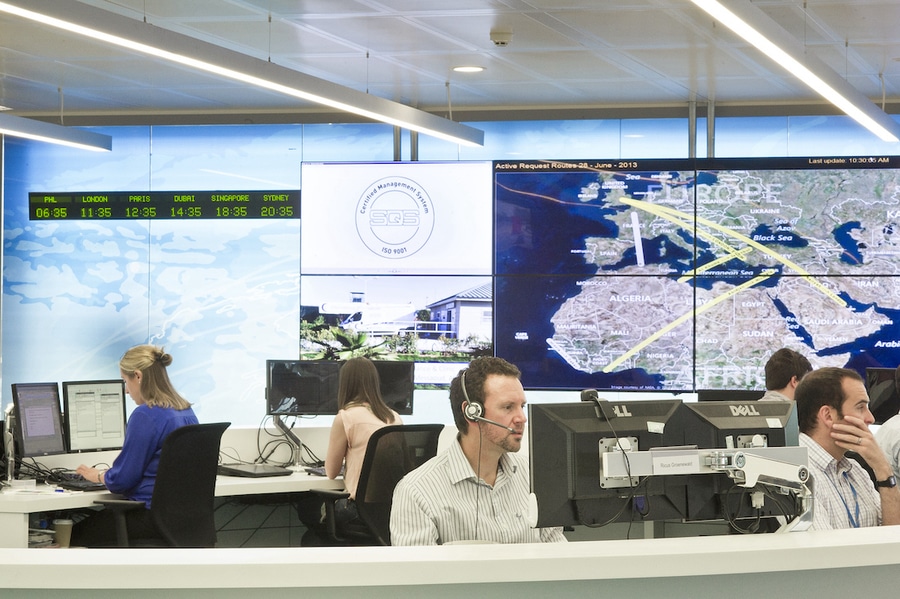 #

Industry News
MedAire Boosts London Medical and Safety Support Team
Risk management group MedAire has expanded the business and general aviation desk at its London Assistance Center to provide the same level of support as it delivers from its Global Response Center in Phoenix.
The company announced the upgrade on Thursday, saying it was done to meet increased demand from aircraft operators for support across different regions of the world and to take account of time zones.
The new desk in the UK capital will support business and general aviation customers with both medical and safety-related issues while they are traveling. This service includes on-demand access to aviation medical professionals and security experts.
MedAire president Bill Dolny told AIN the company has made significant investments in its London center to be able to provide more efficient support worldwide around the clock. "It provides support for half of each day and we've spent a lot of time training people there to use all our systems," he said.
"We understand the challenges these operators are facing when managing risks in remote or unfamiliar locations, complying with regulatory requirements, and ensuring the safety and well-being of passengers and crew," said Dr. Paulo Alves, MedAire's global director of aviation health. "The dedicated team has the knowledge, expertise, and resources to provide the support and guidance operators need to navigate these challenges and ensure safe and successful operations."