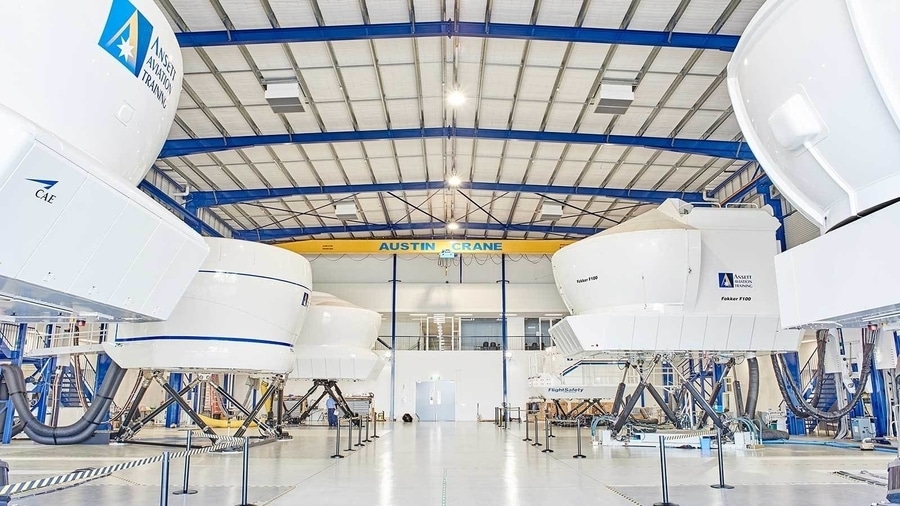 #

Industry News
Ansett Aviation To Open Simulator Training Center in Dubai
The Australian company formed a partnership with Dynamic Advanced Training to launch a simulator program.
Ansett Aviation Training announced it is launching a full flight simulator training center in the Middle East. The operation, called Ansett Aviation Training Dubai, will be based within the Dynamic Advanced Training facilities at Mohammed bin Rashid Aerospace Hub in Dubai South, United Arab Emirates.
Ansett, which is based in Australia, said it is partnering with Dynamic to develop a one‐stop training program for airlines and pilots that is a five-minute drive from Dubai World Central Airport (OMDW).
The company said its new Middle East operation initially will add an ATR 72‐600 full flight simulator to Dynamic's training facilities, which serve a large number of commercial airlines and business jet operators worldwide.
"Ansett Aviation Training has a proud history of offering simulator training services in Australia, Europe, and Asia," said Mark Delany, CEO of AAT. "We are delighted to be expanding our services into Dubai and working closely with the teams at Dynamic Advanced Training and Dubai South to develop training solutions for the aviation industry."
"We are pleased to welcome Ansett Aviation Training to Dynamic Advanced Training's facility, with whom we are proud to have a partnership," said Tahnoon Saif, CEO of Mohammed bin Rashid Aerospace Hub. "We are confident that the new addition in the center will enhance the capabilities of pilots and airlines through its training solutions and contribute to Dubai's vision of becoming a leading aviation hub."
Ansett noted its new training center in Dubai will be ready for operations in September.