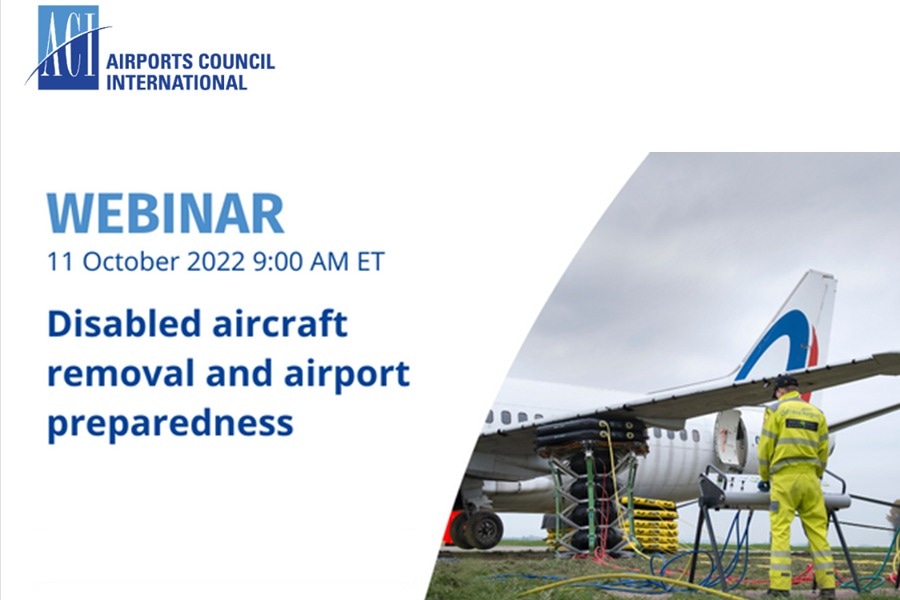 #

Trade Shows & Events
Highlights from ACI World Webinar:  Disabled Aircraft Removal and Airport Preparedness
A SUCCESSFUL WEBINAR! The ACI World Webinar: Disabled Aircraft Removal and Airport Preparedness was a big success with an amazing number of participants.
The speakers provided their views on why and how airports should prepare for incidents with disabled aircraft and included some examples of best practices in the industry. 
Click "More information" to watch the full video!
KEY POINTS FROM THE WEBINAR
● 95% of the airlines and airports globally are not prepared for incidents with disabled aircraft.
● Incidents with disabled aircraft happen on average 3 times per week around the world.
● Lack of communication and clear requirements and responsibilities between the air operators and aerodrome operators.
● Airlines and airports must have an understanding on who will perform the recovery before an aircraft becomes disabled.
● Communication, Coordination, Training and Equipment are critical!
● Preparations pay off: Air Canada and Lisbon Airport show how they benefit from preparing their organizations for disabled aircraft removal operations.
WHAT CAN YOU DO?
The key to perform a successful aircraft recovery operation is preparation! Communication, Coordination, Training and Equipment are critical! 
RESQTEC provides both theoretical and practical aircraft recovery training courses at our RESQTEC Aircraft Recovery Training Centers for participants with different levels of experience.
Improve your knowledge of aircraft recovery by participating our training courses!
For more information about the RESQTEC Aircraft Recovery Training courses go to https://aircraftrecovery-training.com/ or contact Martijn Poen at RESQTEC at martijn@resqtec.com or at 0031252419002